Hey boys and girls, are you into
YA fiction? Well, I've been reading
a cool miniseries called Omega Beginnings, starting with Alessandra. I don't usually consider YA my cup of tea, but I must say, I've really been digging YA recently, what with the major success of YA books such as John Green's The Fault in Our Stars and Looking for Alaska. Whilst I've never been a fan of Twilight and most fantasy YA, I do write my own YA and therefore I consider this part of my research for what other writers in my field do.
If you want to check out YA books, click
here
, and remember that this miniseries is completely free from Smashwords - check out the miniseries
here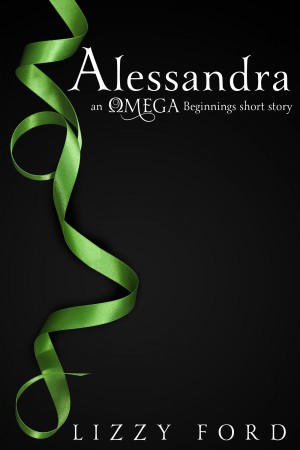 .
First of all, I want to moan about the length of these three books. Though it is a miniseries, and it is free, I don't feel the length does the actual story any justice. Alessandra didn't feel finished, and Phoibe also felt equally non-finished. At only just over 7,000 words average each, these make for extremely light reading about fantasy girls and a gargoyle, and could be finished in one sitting.
Okay, so, I loved the actual characters. They're definitely relate-to-able, and I like the ideas that these characters seem like average little girls. Alessandra was by far my favorite. I was not emotionally invested in these characters though, but that might be due to the length constraints. I usually feel connected to characters that have been developed through a longer series, and even though this is a miniseries and is part of a larger chronicle, I feel more work could have been done to make me like these characters more.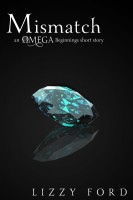 I'm a big fan of the writing style used in these three mini books, though. It's nice, easy to read, and definitely uses the correct language for the voice used and for the target audience. Though, saying that, I feel Ford (
author profile here
) could have used a wider, possibly more sophisticated language to help enhance her writing.
In addition to this, I feel that there is a huge lack of literary techniques that people like me love. I don't know if I'm the only person who loves metaphors and hyperbole and all those oddly named things, but honestly, a few techniques sprinkled here and there would work well.
The settings are also quite nice though not described in much detail. A lot of work is left to the imagination, but that's not an issue for a lot of people. I think that a little more detail would work exceptionally well for these short books, even if the author doesn't particularly want to add more details. Making the world (and albeit, the characters) more 3D would be a great asset for these books to make us all more invested.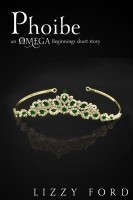 A little note, though, about the covers. The covers are lovely, and the icons represent a little something about each of the characters. However, they are a little plain and the font is not that fitting, in my opinion.
As a final comment, I'd like to say that for a freebie, these books are fabulous and I advise getting your hands on them. I can't say for sure if these are paperback or not, because I haven't looked for them yet, but these are free eBooks that you can download in a few types of file format, and if you don't own a Kindle etc you can download them as a .PDF file (use the Adobe PDF reader) or you can even read them for free online.
I really advise you to grab these if you're into supernaturally fantasy YA, because I certainly enjoyed these for light reading and got through both Alessandra and Mismatch in a day, due to their exceptionally short lengths (less than 20 pages, guys). If you have time, feel free to comment here and let me know what you like about these books and if you brought them!